First Time Home Buyers This Will Save You Money
When purchasing your first home (or any home) there is so much to know in such a short and stressful time. See below for some super helpful advice that will save you time, money, and piece of mind!
1)Do you have a qualified Real Estate Agent? If you are a first time home- buyer, you need to know that an agent's services are paid by the seller in the vast majority of transactions. Therefore, it costs you nothing! A qualified Real Estate Agent could save you tons of time and money. A qualified agent will as a minimum provide these benfits:
An MLS sales history of the property (how many times listed/ sold/ what it sold for and when)

General and specific sales statistics for the area in question- what is the home likely worth?

Offer neighborhood insight (do houses sell fast/slow/ is the property you're looking at unique?)

What features are good for re-sale/ will hinder re-sale

Provide legal paperwork and guide you through making/negotiating/completing an offer to purchase

Walk you through an inspection report having the experience of many inspections

Provide you with moral support and the confidence of having some one extra in your corner
Ask me all your other Real Estate Questions(Chat With Us) here!
2) What Season is it? Purchasing a home in fall or winter often brings lesser purchase prices, as people who sell this time of year can be "left over" from the spring summer market, or motivated sellers who have to sell for one reason or another. Where as in spring and summer there may be more inventory to choose from, but the competition can be fierce driving prices up slightly. A few thousand dollars is a few thousand dollars- amiright?
3)Do you know a qualified home inspector? If not, It's a good idea to get a few recommendations from your friends, family, or Realtor and then call around ahead of time to get a feel for who they are and whether their values & expertise align with your expectations. You do not want to hire an inspector and realize mid- inspection that you're not going to trust the opinions or see eye to eye with your inspector. If you have questions about what makes a "good" inspector, message me here.
4)Did you follow up with professional opinions or quotes? This is SOOOO IMPORTANT. While having an inspection completed is a great start, home inspectors are not qulaified to give quotes for work a tradesperson should complete, or give advice as to what you should or shouldn't do next. If items of concern come up that should be completed by a tradesperson of any kind it is best practice to do your diligence and find out the extent and cost for repair or remedy of the issues. Not only does this give you an accurate cost for repairs to weigh the value of the home, it also gives a more firm stance to potentially have the seller complete some items before you move in. IE:You planned to update a bathroom, but your "minor electrical work" ended up costing $1,500, therefore you will not be able to add the value where it will be seen in the bathroom by potential buyers on re-sale, instead it was absorbed on an item already expected to be up to snuff, and essentially wasted.
******
An Edm
onton REALTOR, MOM of 8 year old, fitness enthusiast + outdoor lover, and healthy food (well actually all food) maker and eater. If you like what you read, leave a comment for me! Don't like it? Let me know! Have an idea for me? You get the idea... :)
Check out my other blogs here!
Follow my Instagram Mom/Realtor/Fitness Adventures!
DIRECT: 780.887.7047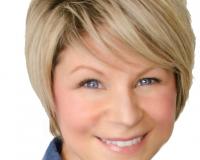 Author:
Erin Sneazwell
Phone:
780-887-7047
Dated:
November 16th 2018
Views:
212
About Erin: ERIN SNEAZWELL = MOM + EXPERIENCED REAL ESTATE PROFESSIONAL + WINNER (Losing is not my forte). For ...